GUTTERS, SOFFITS

& FASCIAS
GUTTERS, SOFFITS

& FASCIAS
GUTTERS, SOFFITS

& FASCIAS
GUTTERS, SOFFITS

& FASCIAS
There are many elements that go into your roof to ensure that everything works perfectly. Some of these elements are structural elements and others are for an aesthetic purpose. Both soffits and fascias are features of your property that without them, your home will be prone to a large number of issues. Here at Cranham Roofing, we take great pride in being one of the leading companies that offer high-quality roofing services, with over 30 years in the industry we have a vast amount of knowledge and understanding in the roofing industry.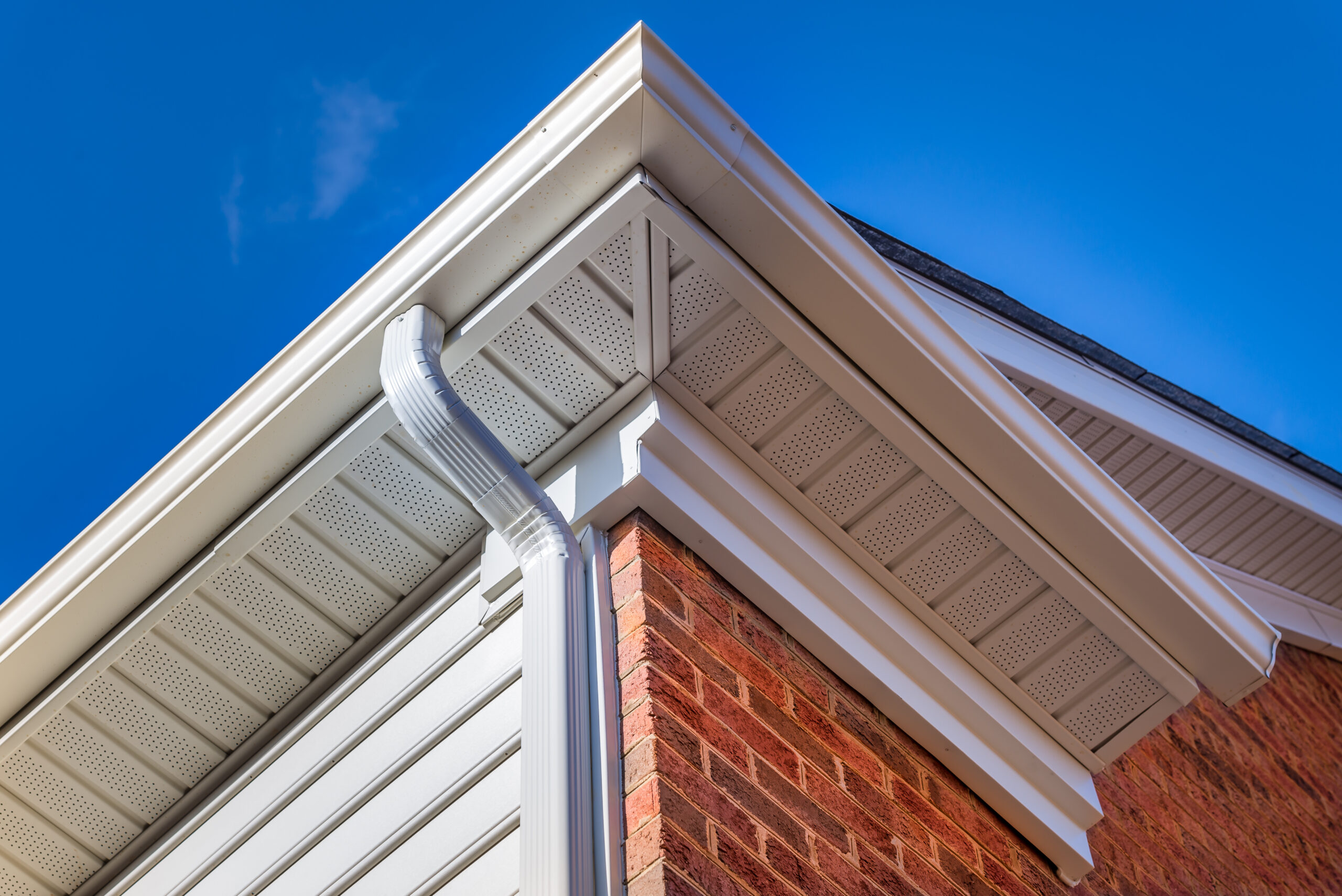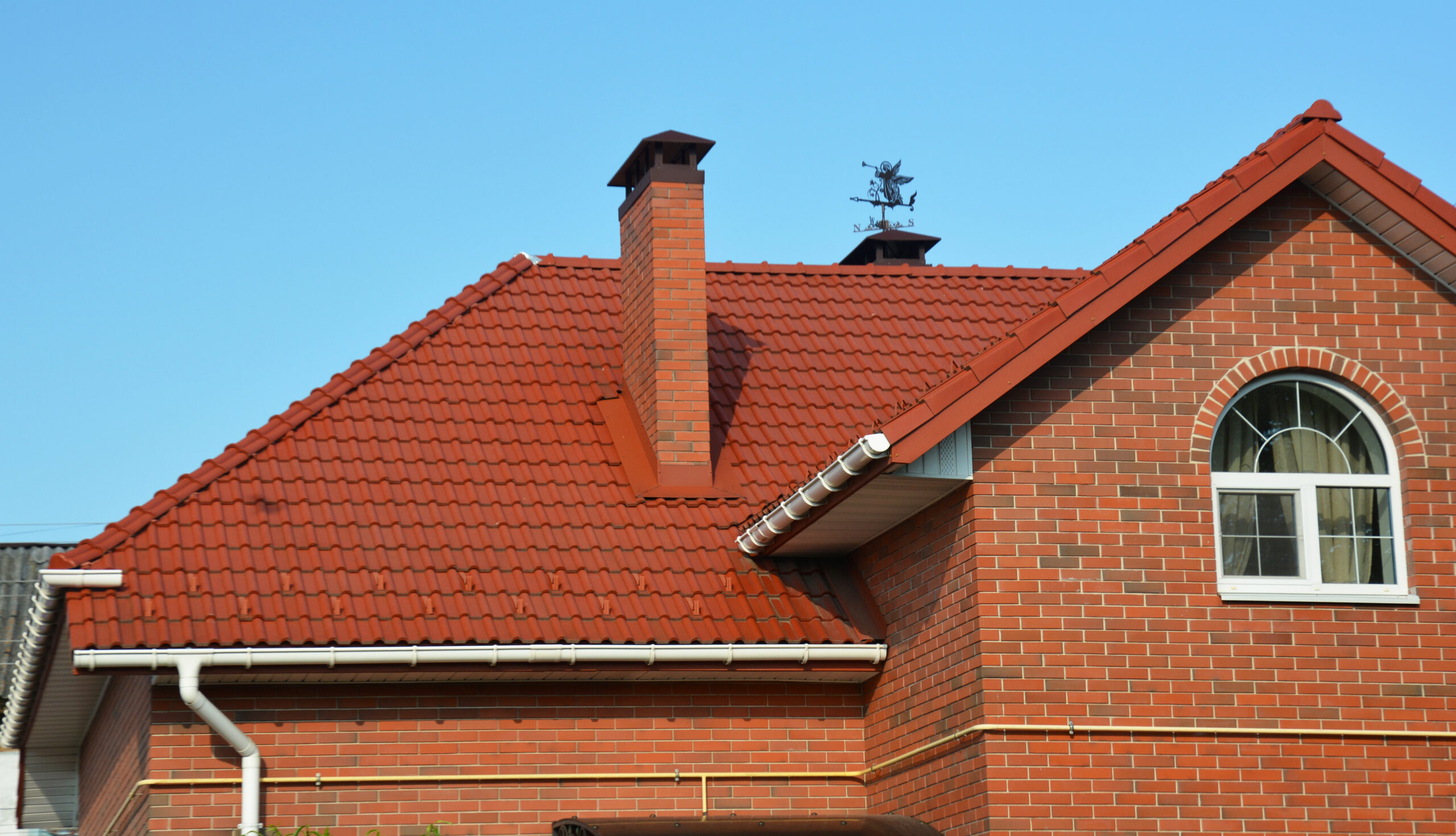 Many ask what soffits are and what they do, the soffit board runs beneath the fascia board, this will provide your property with ventilation inside your roof which will help with preventing dampness and condensation, this will allow air to freely circulate around your house. It will also help to protect your property from the elements. Having high-quality soffits can link the gap between the roof edge and the siding. Soffits can come in a selection of colours that will fantastically complement your fascia boards and give your roofline an aesthetically pleasing finish and require very little maintenance. Soffits are most commonly used in the main roofing area but can also be installed under porches. There are a variety of materials that can be used to make soffits, cement, uPVC, steel and wood. uPVC is usually the superior material to use, being easy to maintain and notably incredibly resilient, meaning you will avoid any unnecessary rotting or warping. uPVC soffits can withstand the most severe weather conditions and will not require any additional re-painting unlike soffits made from wooden materials, the fantastic benefit of uPVC is it holds similar characteristics to any other materials. If properties did not have soffits, not only do they add an attractive appeal to your property, but they also protect your property from the elements. If the protection to your property was not there, you would be at risk of rotting and mould into your property. Both can cause unnecessary repair bills.
Fascias are most commonly made from either plastic, vinyl or wood, wood is cost-effective, but it will need priming and painting and in time replacing as wood will eventually begin to rot. Although plastic or vinyl are seen as the more expensive option, they are in fact more durable and will be more resistant to decay. Fascias now come in a variety of colours meaning that you can coordinate the colour and style to fit the rest of the universal look for your property. Fascias perfectly conceal the roof rafters to ensure typical British weather does not cause a build-up of dampness and moisture within your roof. The ventilation that is provided by the fascia can ensure that in a short period of time you will not be having any unnecessary repairs that could have easily been avoided. They will create a rainproof joint to protect your property. Fascias are seen as an aesthetically pleasing aspect to your property also, they give your home an attractive appearance with no unsightly gaps.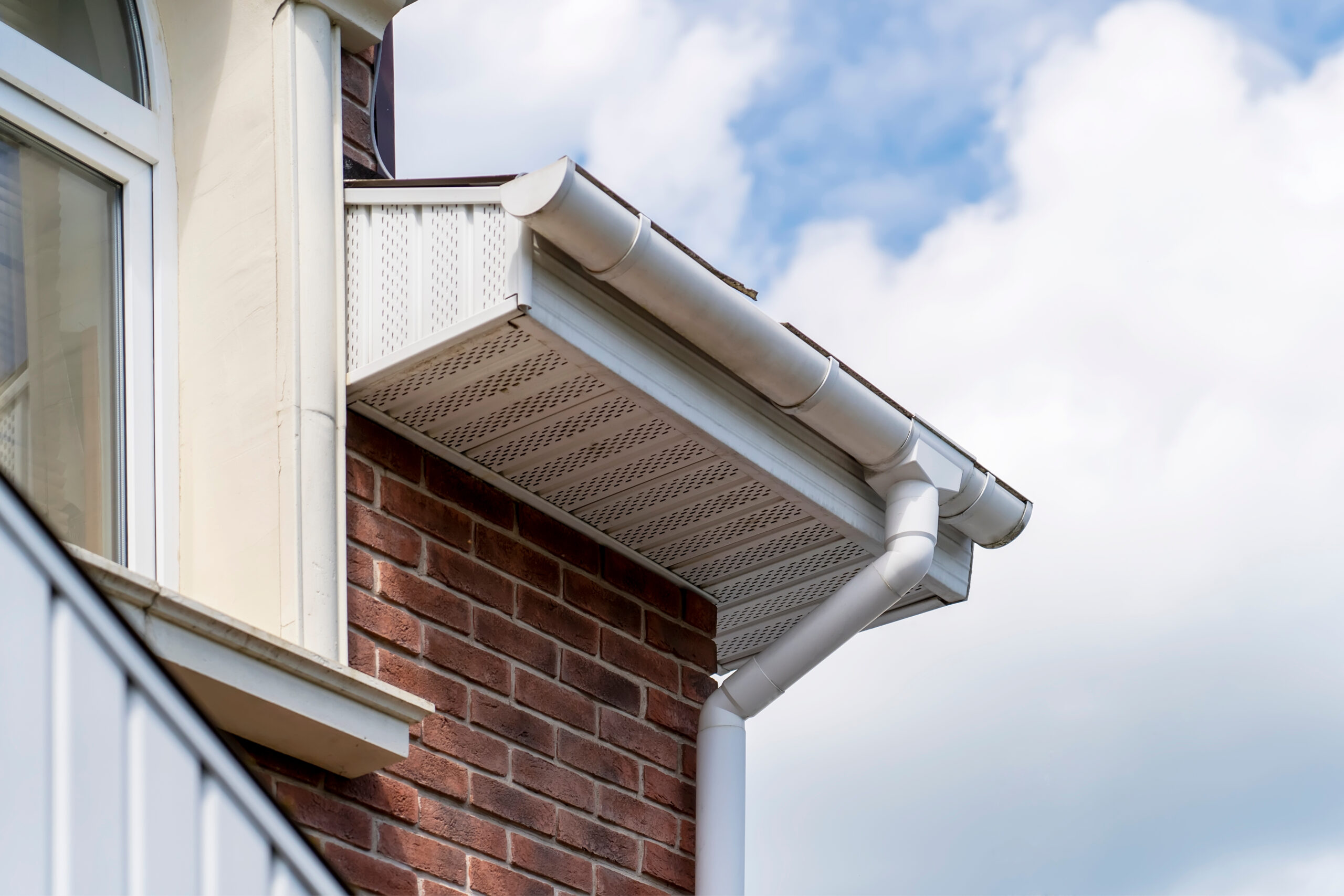 New Roofs & Repairs + Complete Design
Guttering, Soffits & Fascias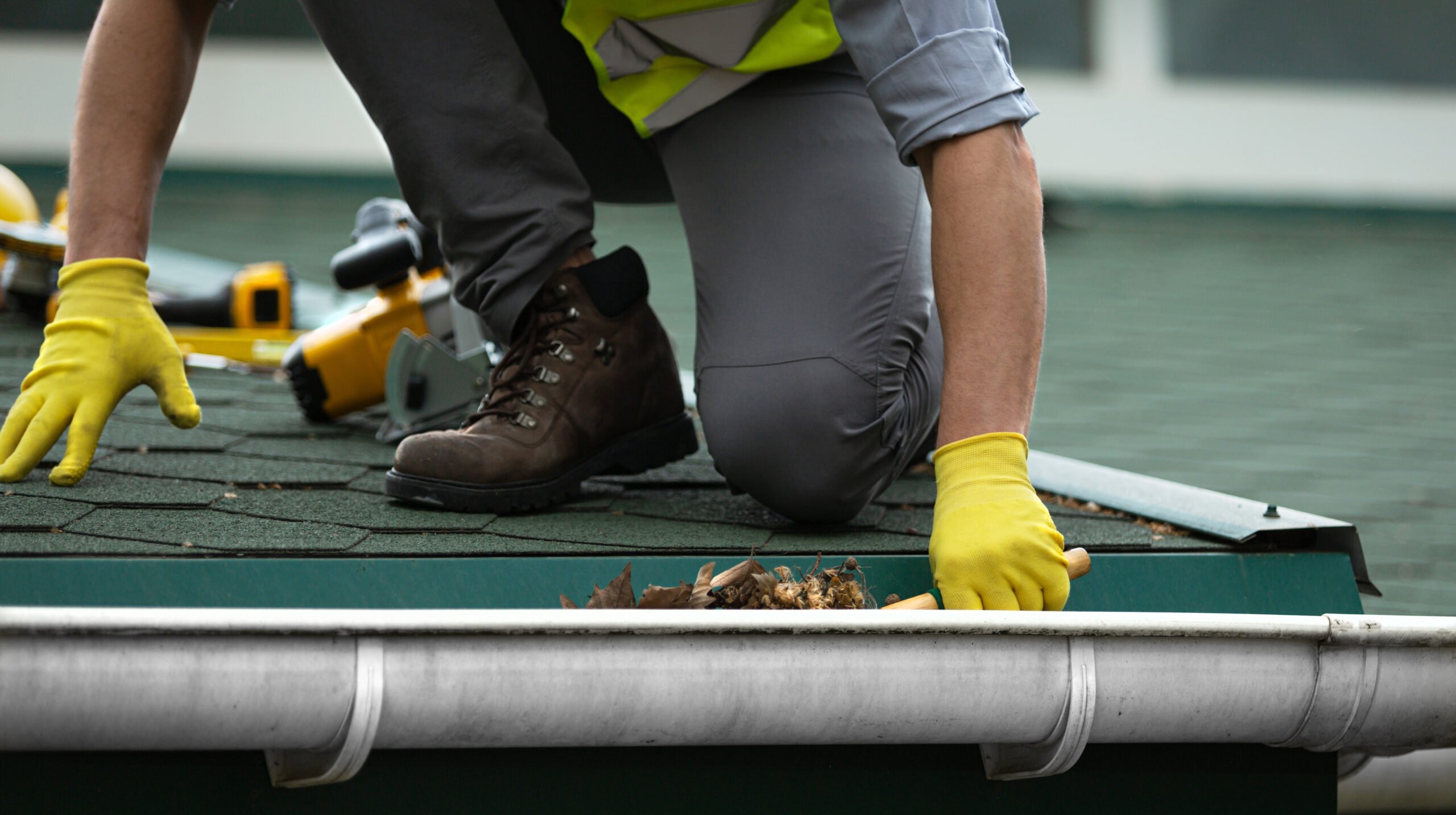 CRANHAM GUTTERING SERVICES
Here at Cranham Roofing, we provide a guttering installation service, guttering is an effective and durable rainwater system that will protect your home from any unnecessary water damage, whilst allowing the water to safely run away from the structure of your property, as well as ensuring that your roof has a safe drainage system to ensure that any sitting water is removed. Guttering is usually made from uPVC, this is due to the durability of the material and the water-proof finish. Solid boards are used alongside the guttering; this allows protection against the elements as well as widens the gutter connections to allow for the gutters to expand and contract in different weather conditions. We offer a variety of downpipes that will complement your property, whether you are looking for a round or square downpipe, we have a style to fit you.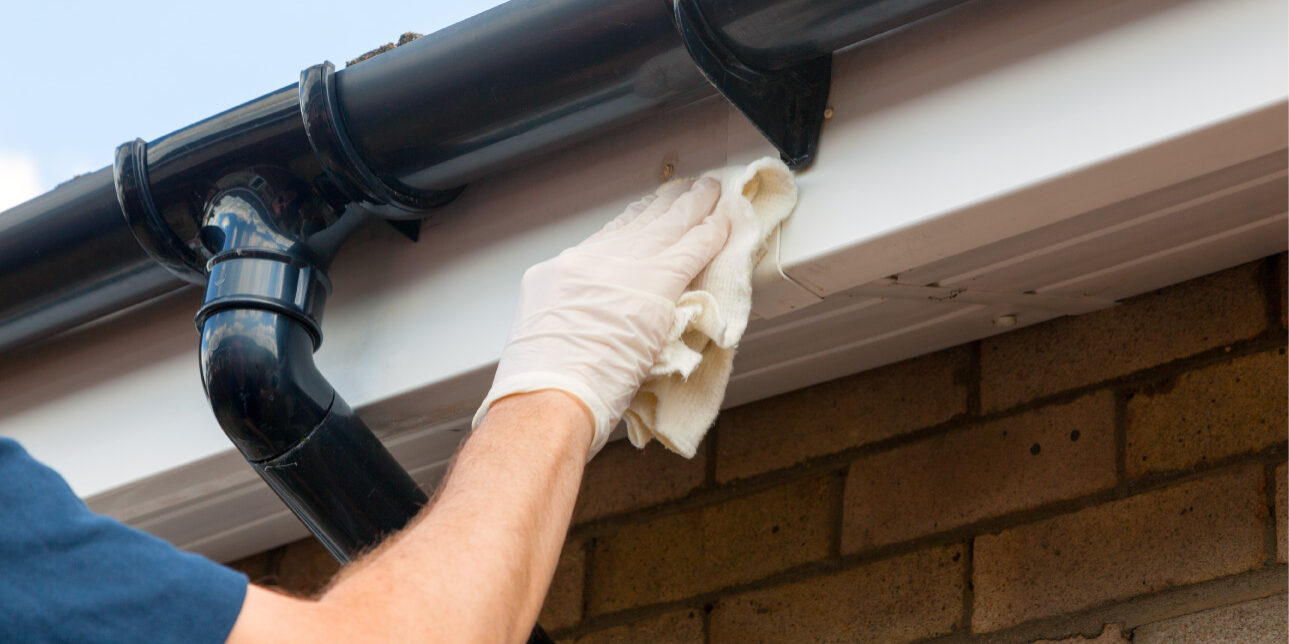 GUTTERING
Not only are we experts within the roofing installation industry but our services also expand to general maintenance that your properties roofs might require. A big part of foundation and roof protection is making sure that water doesn't build up over time; causing leakages and breaks. Offering a trusted guttering repair in Dagenham as well as installation services, is something Cranham Roofing are proud of and we can find a quick & easy solution to all your guttering needs at a competitive rate.
ROOF REPAIRS
We don't only create stunning roofs but we also maintain and rebuild existing ones. After a quick assessment, our team of highly trained builders are able to produce a wide range of possible options; each are competitively priced and cost effective. This ensures that you are getting value for money but also peace of mind that the roof above your head is a quality build. Providing our solutions has left us being the 'go to builder' for the area of Romford since 1987.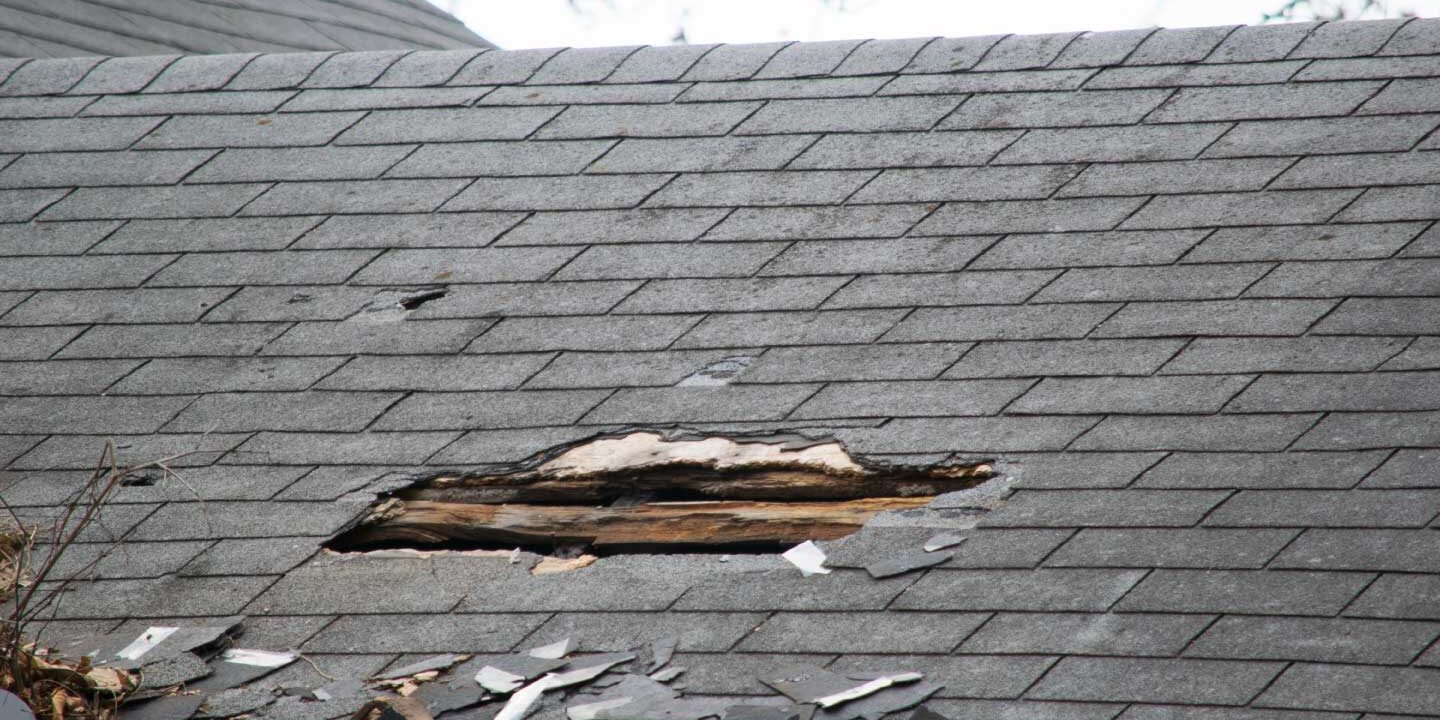 Our support team are on hand to advice on what is best for you and all the possible solutions. We are able to offer you a competitive price on all of our services!